This is Part 2 of our series "Our View: Looking Back At 2020." If you missed Part 1, you can read the summary below or read the post in its entirety by clicking here.
Part 1 Summary
2020 started off with a bang. Our fairly new company had a lot of consulting and training work booked in the first quarter of the year and we were very optimistic. And then, while out on the road, the world changed as the pandemic took hold. We were faced with logistical challenges (Where to stay? Where to eat?) while trying to honor the commitments we had made. We also knew we would be going home for awhile too. First however, we were dedicated to finishing the work.
Part 2: Getting the work done.
We had to complete the last day of boot camp on that Thursday. Then we packed up our equipment and shipped it back to Milwaukee.
On Friday, March 13, we drove to Sarasota where we had changed our reservations to a nicer hotel. While we didn't quite realize the extent of the effects of the pandemic, we were already hearing about social distancing and restaurants minimizing capacity.
We figured a more upscale hotel would be doing the right things for health and safety. (We were right about that back in March and still today.) Plus, we wanted a restaurant onsite. We also wanted each of our rooms to have a refrigerator and kitchenette so that we could buy our own food and eat in our rooms.
Our first errand after arriving at the hotel was to make a trip to Whole Foods for supplies. Hand sanitizer stations had begun popping up at store entrances and Whole Foods was no exception. But it was still early in the pandemic and other than that, it was a fairly normal shopping experience.
On Saturday, we grabbed our notebooks and hoped to take the hotel's free shuttle to the beach. The front desk worker had mentioned this service when we checked in the day before. But things had already changed. The shuttle was no longer running. So we drove. We were trying to make it an outdoor working and planning day. But the beach became too crowded after only a couple of hours and we were forced to leave.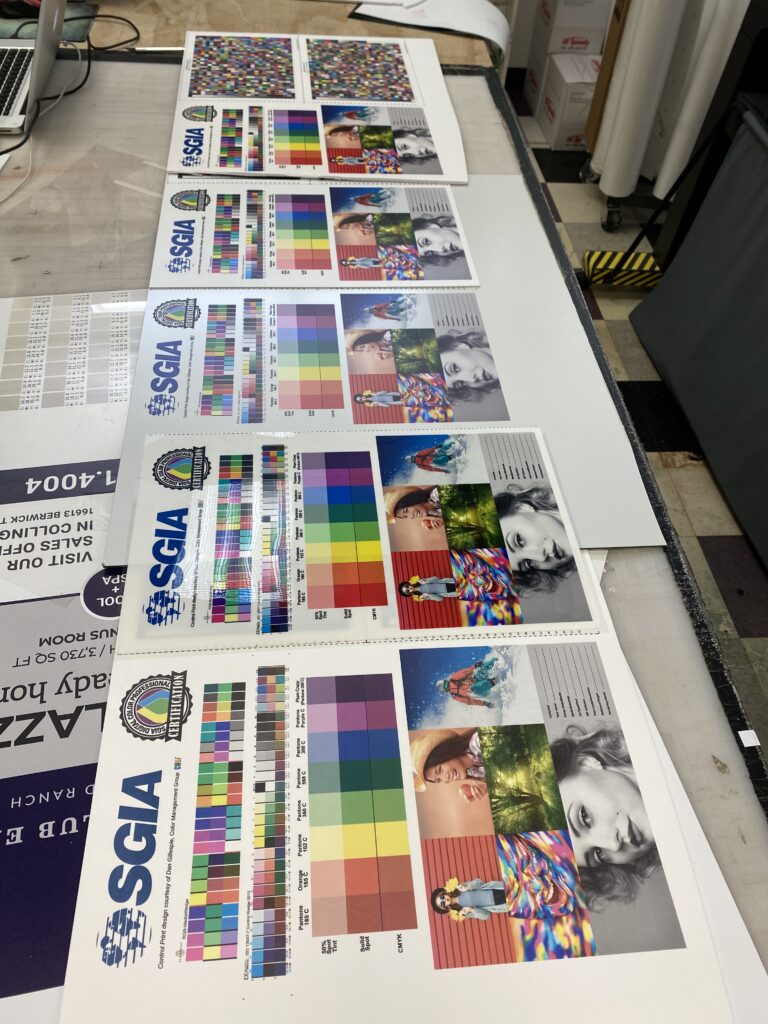 We spent the rest of the weekend working at the hotel; venturing out once for an outdoor dining experience. By Sunday, the hotel's onsite restaurant was no longer offering dine-in services and only a few menu items were available for takeout. It turned out to be a good decision to go grocery shopping a couple of days ago.
Despite all the changes happening around us, we still had work to do.
We spent Monday and Tuesday onsite at our client's facility as planned. In those two days, we created half a dozen different profiles for different printers and on different substrates. At the end of the day on Tuesday, we lined our prints up and they looked fantastic. The client was pleased and so were we.
We knew this would likely be our last onsite consulting job for awhile. We were happy it turned out well.
Traveling home in a different world
On Wednesday, March 18, we arrived at Tampa International Airport to begin what would be our last travel day for awhile. We knew it that day; but we didn't know how long it would last.
As people who traveled not long after Sept. 11, 2001, we were shocked at how empty the airport was that morning. Ten days ago, we had arrived at a bustling travel hub. That day, we rode the escalators alone and walked down nearly empty hallways.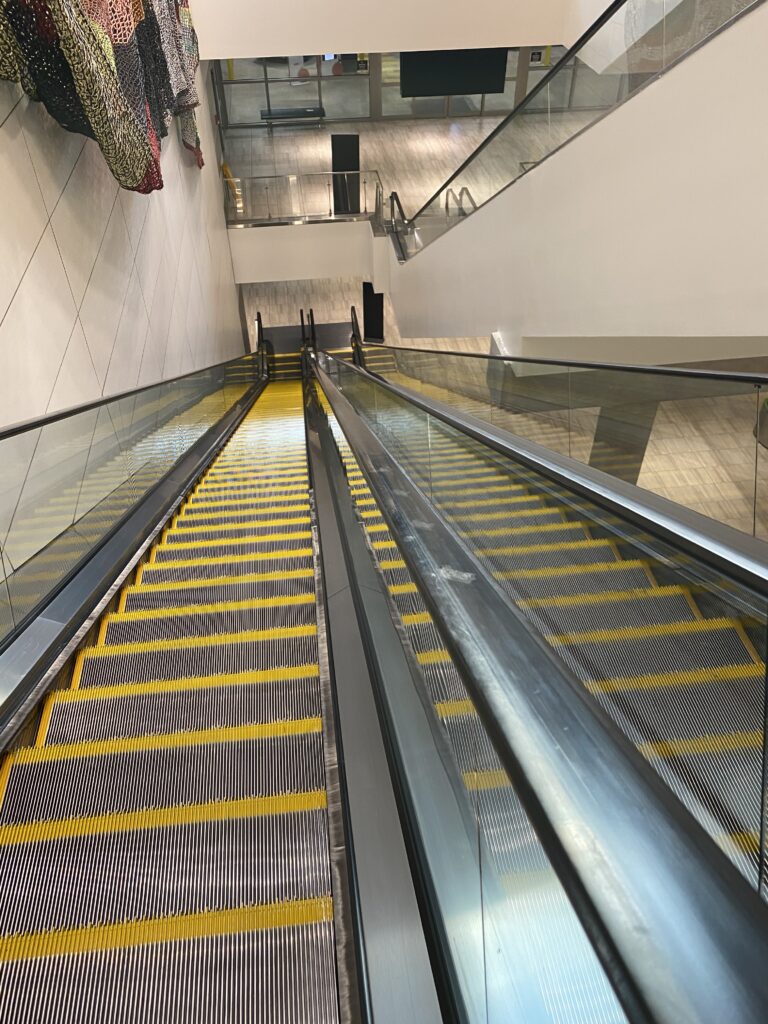 As frequent travelers, we had been practicing good hygiene for years (using antibacterial wipes on planes, etc.). But that day, we caught a glimpse of the "new normal" while riding the plane train in between terminals.
A family of five was in the same plane train car with us. The father handled the luggage while the mother held a baby in her arms. Their two other children sat dutifully in seats across from them while their mother reminded them repeatedly to keep their hands on their knees. "Don't touch anything," she said more than once.
We thought that was surreal then. Who knew it would get worse?
There was a small restaurant open near our gate and we had time to kill. We decided to see about some breakfast. The restaurant had a small bar and we decided to eat there. The stools at the bar and tables in the restaurant were already spaced six feet apart. We asked if we could pull two stools together since we were traveling companions. The bartender and server agreed that was fine. It was the conversation with them that we remember most.
Have you ever talked to someone who knew they were going to lose their job soon through no fault of their own? We flew to our respective homes thinking about that conversation.
There we were – disappointed to be coming off the road – but our business, our jobs and our livelihood weren't in jeopardy.
… Yet.
This has been Part 2 of our series: "Our View: Looking Back At 2020."  Find out about our new venture in Part 3.