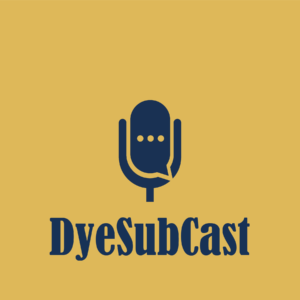 For more than a year now, Shelby and I have been discussing the idea of starting a podcast as an extension of "The Jim & Shelby Show" marketing efforts. Awhile back, we did all the research and even purchased some nice mics to get started. And then we didn't.
Why now is different
When we last considered the podcast idea, business was brisk and we were traveling a great deal. There just never seemed to be time to record that first episode and get the concept off the ground. As it turns out, starting was the hardest part.
Toward the end of last year, we decided that it was time to revisit the podcast idea. While our business and travel has begun to pickup again, we also have ideas we want to share with our community. The Covid-19 pandemic has provided us with more downtime even when we travel. We're more inclined to stay in our rooms in the evening and just order food. And the fact is we just are not traveling quite as much as we were back in 2019.
The final factor was the almost two-week holiday break this year since Christmas fell on a Friday. During that break, we jumped online late one afternoon and recorded episode 1. It was really meant to be a pilot to test the concept and the recording technology. I can tell you that the advances made in products like Zoom over the last year made this part of the process really easy.
So Episode 1 worked. Now what?
I asked Shelby for a logo, so I could could put together an email inviting some trusted business colleagues to come on the show and help us learn as we went through the early episodes.
I sent out three emails; hoping for one yes. We had three positive replies within a couple of days. So we booked those people and kept asking for more. The recording calendar is filling up fast and we're just going with the flow at this point.
The best part is the learning by listening
During Episode 1 when I was supposed to be interviewing Shelby, she chided me at one point for talking way too much as a host. It turned out that was not completely true after we listened to the recording, but the warning stuck with me.
When it came time to record Episode 3, Shelby had a scheduling conflict so I had to go solo as the host. I remembered that I should ask questions and then listen. I remembered to let the guest be the star. I did that and, oh man, what a payoff. I learned so much listening to my friend Vik Patel's answers. I can't wait to record the next episode.
Putting this show together truly doesn't feel like work. I sure hope we find a way to justify this little piece of content creation strategy going forward because I feel like I'm getting out just as much as I'm putting in.
Where can you find the DyeSubCast, you ask?
Right now the best place to find us is on our home base Anchor.fm. From there you can find all the various podcast networks we are distributed to.