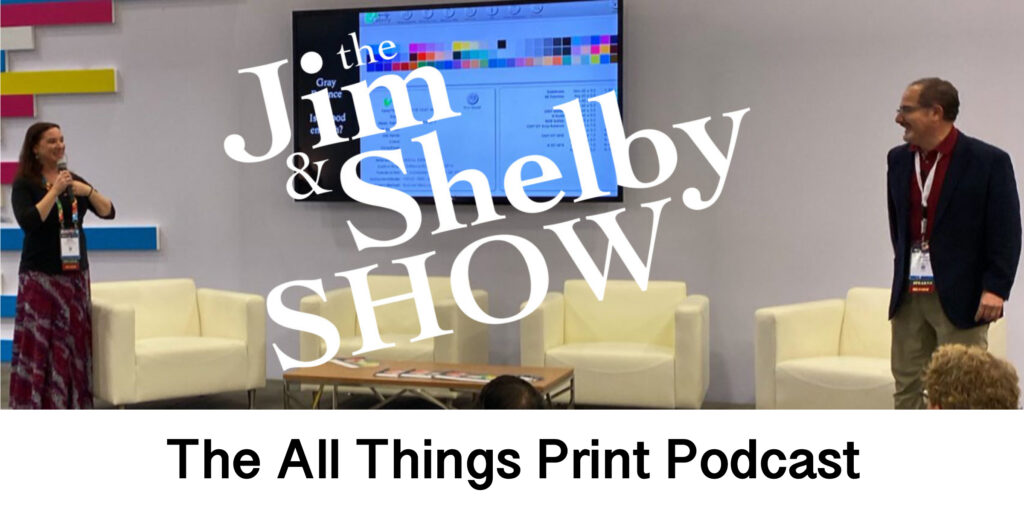 Here is a list of upcoming events and workshops for our ColorCasters team. Some are workshops we are leading, some are events at which we are speaking and we've even listed the trade shows that we will be attending. Use the links to connect with us about a specific event. We look forward to seeing you!
But first, let us introduce you to …
The Jim & Shelby Show: The All Things Print Podcast
New episodes are published (almost) every Friday. Bookmark this link so you can check for new episodes and watch archived ones: https://colorcasters.com/category/jim-and-shelby-show/
This podcast was born from our original podcast: The DyeSubCast. You can still listen to our nearly 80 episodes here.
2023 Events
---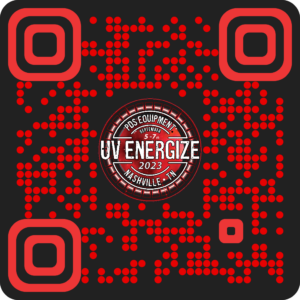 Tuesday, Sept 5th
(Show floor is not open.)
2-5pm: UV Print Base Camp Seminar UV print basic fundamentals
2-3:30pm: We will be participating in a panel discussion "Advanced Rasterlink Control Class" also featuring Carissa Tewey of Mimaki USA. We will be discussing color management as it relates to profiling and Rasterlink in a brief presentation. Following that, the panel discussion will begin.
8pm: UV Energize Kick of party at Whisky Bent Saloon Broadway
Wednesday, Sept 6th
9am: Badge pickup availability begins
10am: Show floor opens
12pm: Content is KING! How to create great content!
2pm: TAX strategies of America
4pm: Show floor closes
7pm-10pm: Customer appreciation Event – L27 rooftop lounge (Westin Hotel)
Thursday, Sept 7th
10am: Show Floor opens
12pm: Mimaki UV Town Hall Meeting – Open discussions from UV Print Owners
2pm: Glimpse into the world of licensing
4pm: Show floor closes
REGISTRATION IS SOLD OUT FOR THIS EVENT.
---
PRINTING United Expo
Oct 18-20, Atlanta
This trade show features the latest technologies, applications, and suppliers across apparel, commercial, wide-format, promotional, label & packaging, and more. Jim and Shelby will be attending the show all three days. Set up a meeting at the show by sending an email to shelby@colorcasters.com!
THIS JUST IN!
Jim and Shelby will have two speaking presentations in the education track for the expo!
WEDNESDAY, OCT. 18, 2 p.m.
SESSION TITLE: Ten Tips to Perfect Your Color Management Strategy
SESSION OVERVIEW: This quick-hitting session will provide guidance on how to apply changes to an existing  color management workflow that will result in immediate improvement in color consistency, predictability and repeatability.
THURSDAY, OCT. 19, Noon
SESSION TITLE: Why Does My Color Make Me Cringe?
SESSION OVERVIEW: Oftentimes cringe-worthy printing can be resolved by first identifying and understanding the root cause of the problem and then applying an appropriate solution. This session will describe these problems and provide short tutorials on how to solve them and easily implement them in minutes – not days.
Register for the show and attend!
---
SEMA – Las Vegas
Oct. 31 – Nov. 2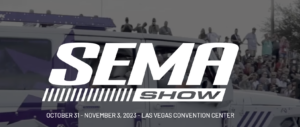 See thousands of product innovations from new and iconic exhibitors, experience the latest product and custom vehicle trends, and get access to 70+ free professional skill-enhancing education sessions. The SEMA Show takes place at the Las Vegas Convention Center located at 3150 Paradise Road. Jim and Shelby will be attending the show. Email shelby@colorcasters.com to meet up in Vegas!