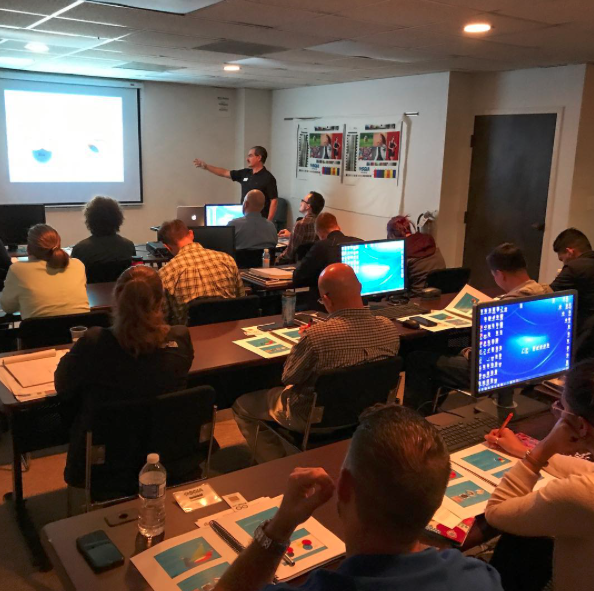 Here is a list of upcoming events and workshops for our ColorCasters team. Some are workshops we are leading, some are events at which we are speaking and we've even listed the trade shows that we will be attending. Use the links to connect with us about a specific event. We look forward to seeing you!
2019
---
PRINTING United 2019 (SGIA)
Oct. 23-25 – Dallas
We will be in Dallas for PRINTING United. Watch this space for upcoming announcements about talks and events during the show. If you want to set up a meeting with us as the show, please contact us.
---
Color Management Boot Camp
Mutoh, Phoenix
Tuesday, Nov. 19 – Thursday, Nov. 21
Are you looking for more consistent, predictable and repeatable color? Work with the SAi Flexi RIP solution provided in the box with Mutoh printers. Our certified color instructors have extensive knowledge of dye sublimation, UV, solvent and aqueous printing ink technologies. Learn how you can become an SGIA Certified Digital Color Professional.
Learn more on our information page.
REGISTER HERE
*Space is limited.