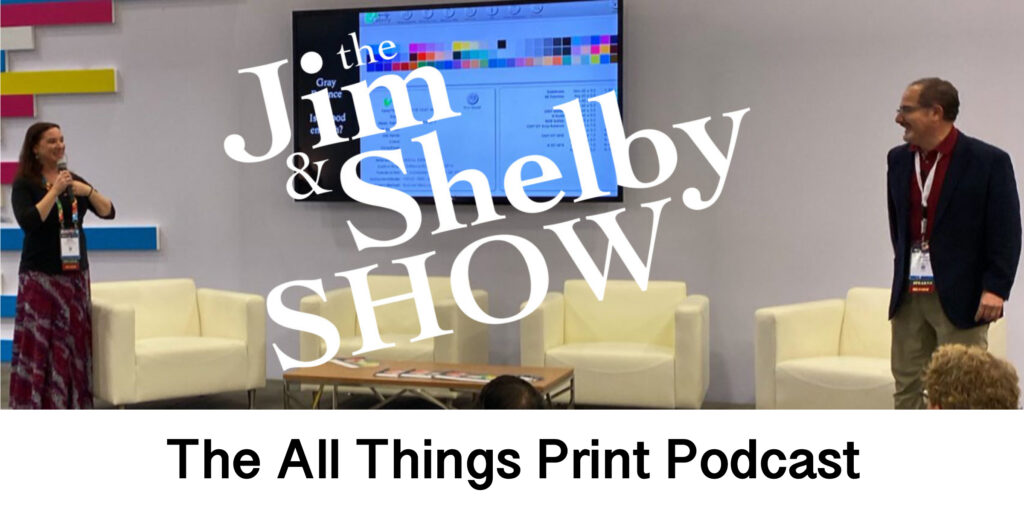 Here is a list of upcoming events and workshops for our ColorCasters team. Some are workshops we are leading, some are events at which we are speaking and we've even listed the trade shows that we will be attending. Use the links to connect with us about a specific event. We look forward to seeing you!
But first, let us introduce you to …
The Jim & Shelby Show: The All Things Print Podcast
New episodes are published (almost) every Friday. Bookmark this link so you can check for new episodes and watch archived ones: https://colorcasters.com/category/jim-and-shelby-show/
This podcast was born from our original podcast: The DyeSubCast. You can still listen to our nearly 80 episodes here.
2023 Events
ISA International Sign Expo
April 12-14, Las Vegas
Jim Raffel and Shelby Sapusek will be attending this conference and speaking during the show. If you'd like to meet with us during ISA, please email shelby@colorcasters.com.
Our session entitled "How Important Is Brand Color?" will be on Thursday, April 13, at 3 p.m. local time. We'll explain how important color is to brand owners, how to create that color in the design environment, how to communicate expectation to production, and finally to confirm conformance of exceptions with the brand owner. Click here to find out about the education sessions.
Find out more and register for the ISA show here.
---
G7® Expert Live Online Training
April 24-28; 9 a.m. to 1 p.m. EST daily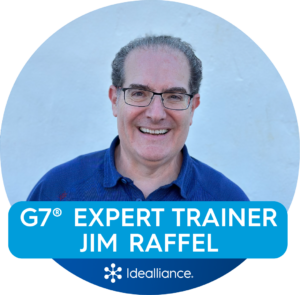 G7® Expert Training & Certification hosted by Idealliance, featuring live instructor led hands-on training. G7® Expert Training teaches professionals how to analyze color and print-related issues and take corrective action to bring systems and processes in control to a set method, standard or specification with repeatable, predictable results. Idealliance G7 Trainer Jim Raffel will lead this multi-day training focusing on G7 based print and packaging applications, and G7 integration, maintenance, and process control across all print and proofing applications. This training is open to all global participants.