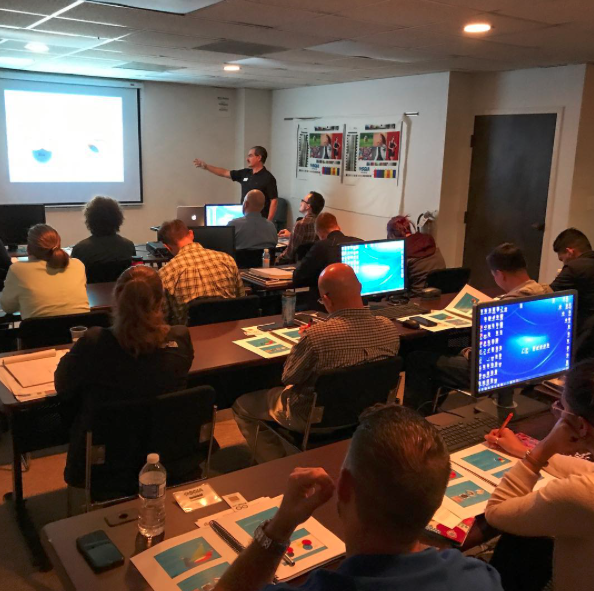 Here is a list of upcoming events and workshops for our ColorCasters team. Some are workshops we are leading, some are events at which we are speaking and we've even listed the trade shows that we will be attending. Use the links to connect with us about a specific event. We look forward to seeing you!
2021 Events
---
Online Color Management Boot Camp – Week of February 22
Here's what you'll get from this virtual Printing United Alliance (PrUA) Color Management Boot Camp:
– Demonstration of RIP software with a profiling solutions.
– Multiple brands of spectrophotometers will be demonstrated.
– Instructors with deep real-world knowledge
Free Color Management Essentials for Attendees
– ProofPass Pro 6-month subscription
– PrUA Digital Color Professional Test (certification test)
– Exclusive limited access to the workshop recordings for 30 days
Click HERE to see the agenda and register.
---
Online Color Management Boot Camp – Week of March 22
THE AGENDA
Monday, February 22 – 2 to 4 p.m. EST
Basic Color Theory
Color Targets
Tuesday, February 23 – 2 to 4 p.m. EST
Anatomy of Inkjet
Measurement Devices
Monitor Calibration (homework)
Wednesday, February 24 – 2 to 4 p.m. EST
Monitor Calibration continued (questions)
Color Management Pyramid
Test Print Explanation
Thursday, February 25 – 2 to 4 p.m. EST
Spot Colors
Color Verification
Friday, February 26 – 2 to 4 p.m. EST (optional, free)
Walking through profile creation
Requested Personal Profile Session (up to 3 hours, date/time TBD, extra cost including test print submission fee for Certification)
Profile creation using attendee's software and equipment