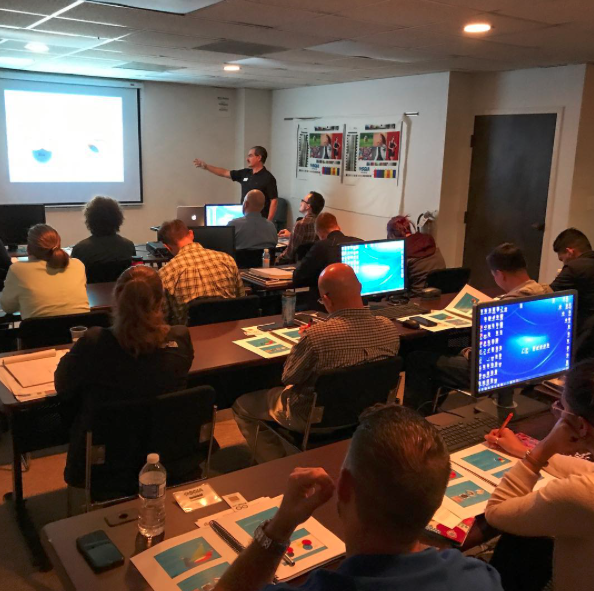 Here is a list of upcoming events and workshops for our ColorCasters team. Some are workshops we are leading, some are events at which we are speaking and we've even listed the trade shows that we will be attending. Use the links to connect with us about a specific event. We look forward to seeing you!
2020
---
Online Color Management Boot Camp
Sponsored by Mutoh
Week of November 16
Our certified color instructors have extensive knowledge of dye sublimation, UV, solvent and aqueous printing ink technologies. Learn how you can become a Certified Digital Color Professional.
Over the course of 5 days (2 hours a day), we will cover topics such as basic color theory, anatomy of ink jet printers, color targets, measurement devices, verification and of course the Color Management Pyramid, which is a process for creating custom printer profiles.
While the workshop will be conducted live and online, each session will be recorded so you can watch the videos at your leisure as long as you finish within 30 days.