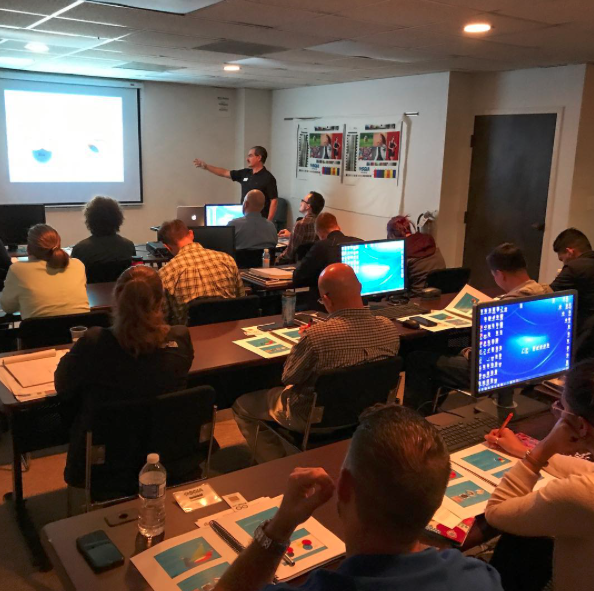 Here is a list of upcoming events and workshops for our ColorCasters team. Some are workshops we are leading, some are events at which we are speaking and we've even listed the trade shows that we will be attending. Use the links to connect with us about a specific event. We look forward to seeing you!
The Jim & Shelby Show: The All Things Print Podcast
New episodes are published (almost) every Friday. Bookmark this link so you can check for new episodes and watch archived ones: https://colorcasters.com/category/jim-and-shelby-show/
This podcast was born from our original podcast: The DyeSubCast. You can still listen to our nearly 80 episodes here.
2022 Events
---
Color Management Professional®: Fundamentals Certification Workshop
Live and Online: Coming Soon
– Learn from instructors with deep real-world knowledge.
– Workshop is taught live so attendees will have opportunities to ask questions and speak directly with instructors.
– Each attendee will receive a free Color Management Essentials Package.
– PDFs of the presentations will be provided.
– Registration fee includes two attempts to pass the online certification exam.
---
Digital Textile Conference
Durham, N.C. – Dec. 7-8
Jim Raffel and Shelby Sapusek will present "Show Me the Color! New Spot Color Library Optimization" on the morning of Dec. 7th. We will also have a sponsorship table at the networking event on Dec. 7th. Make sure to look us up if you'll be attending!
2023 Events
---
ISA International Sign Expo
April 12-14, Las Vegas
Jim Raffel and Shelby Sapusek will be attending this conference and speaking during the show. Watch this space for more information.