We love bringing the SGIA Color Management Boot Camp to different locations throughout the year. Our first one of 2019 took us to Las Vegas where GeckoWraps was our host. The boot camp was held Feb. 25-27. Here's how it went, in pictures.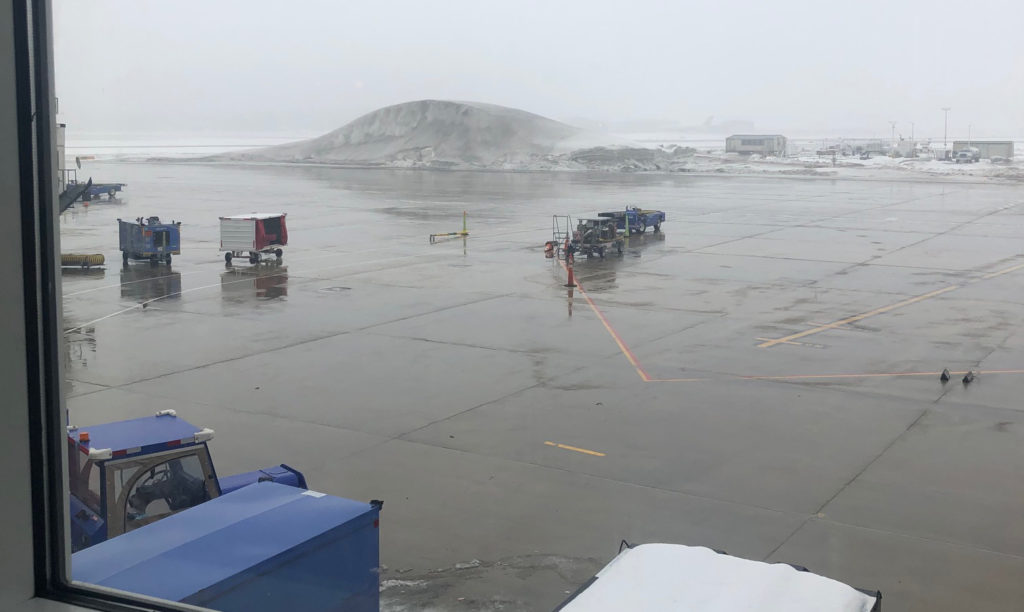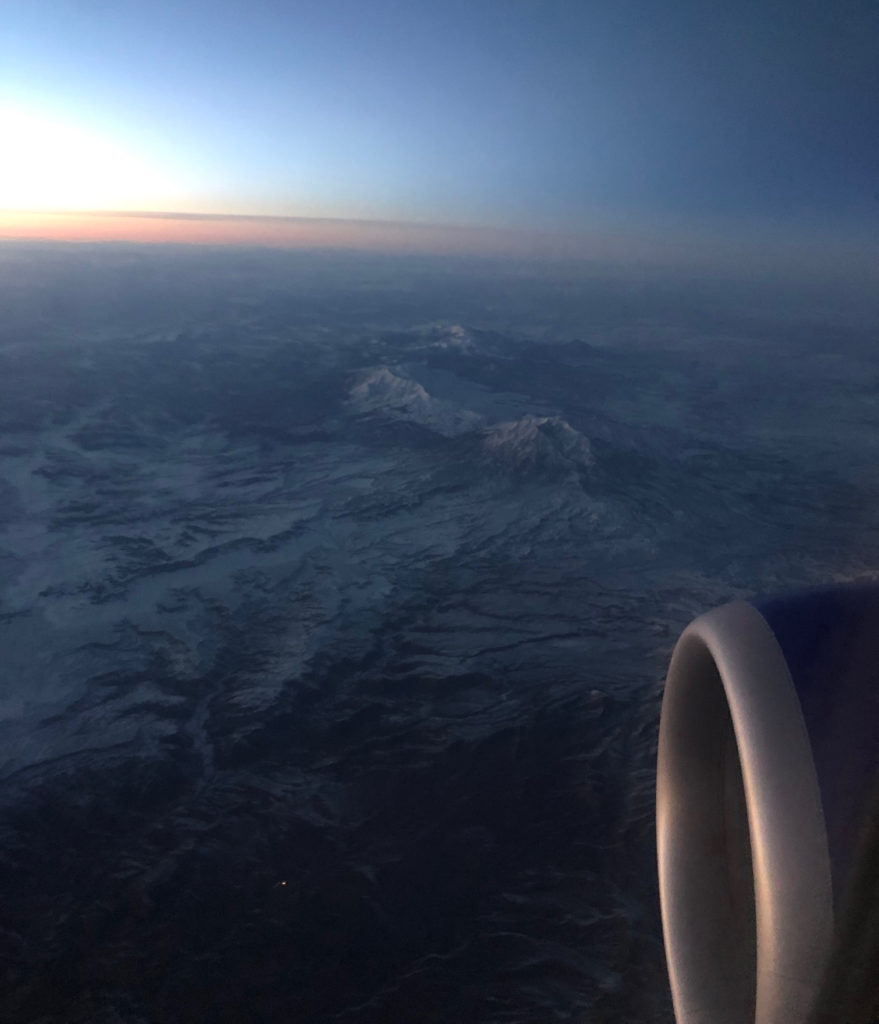 Half the fun is getting there, right? Being color people, we like to take note of the changes in our surroundings during our travel. Top left is the gray view at the airport before we left Milwaukee. Notice the snow pile in the background. Bottom left is our sunset view on the way to Vegas. And below was a typical view while in Vegas.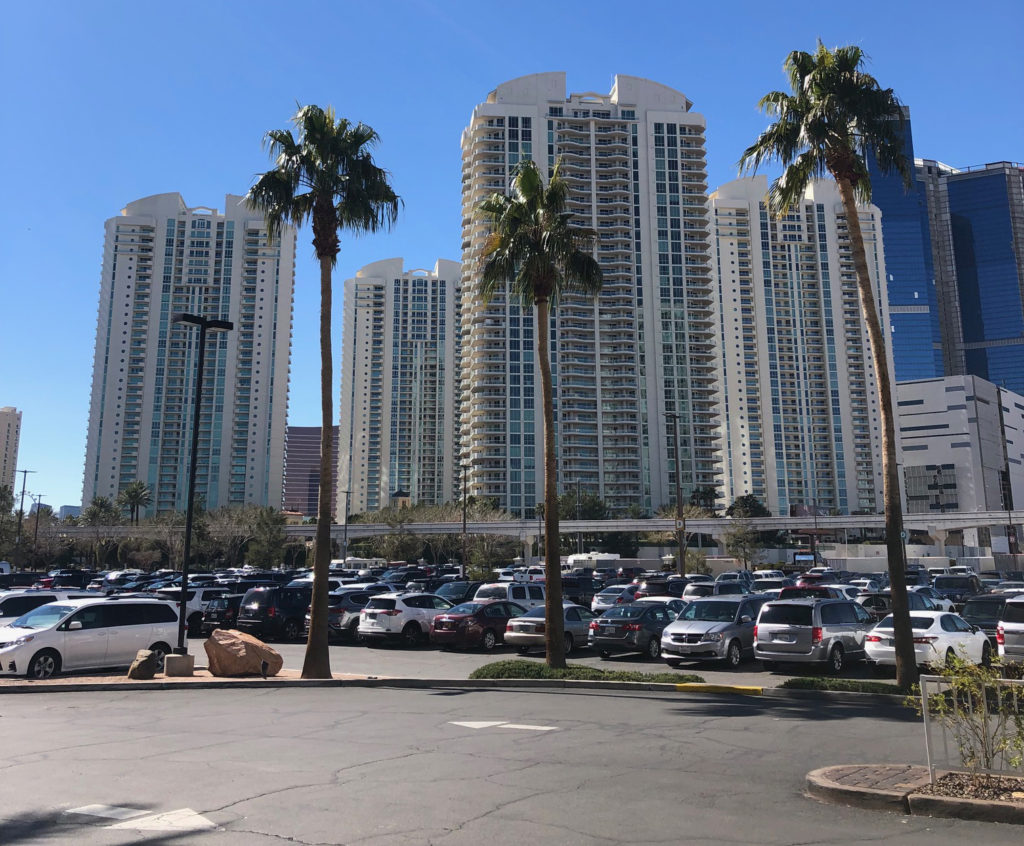 We are often able to tailor the Color Management Boot Camp schedule to fit the needs of our host and/or attendees. The boot camps usually run two and a half days; typically full days on Tuesday and Wednesday and a half day on Thursday. To accommodate another SGIA event at GeckoWraps on Thursday and Friday, we started our boot camp with a half day on Monday; followed by full days on Tuesday and Wednesday. On the first day, we covered basic color theory and strategies.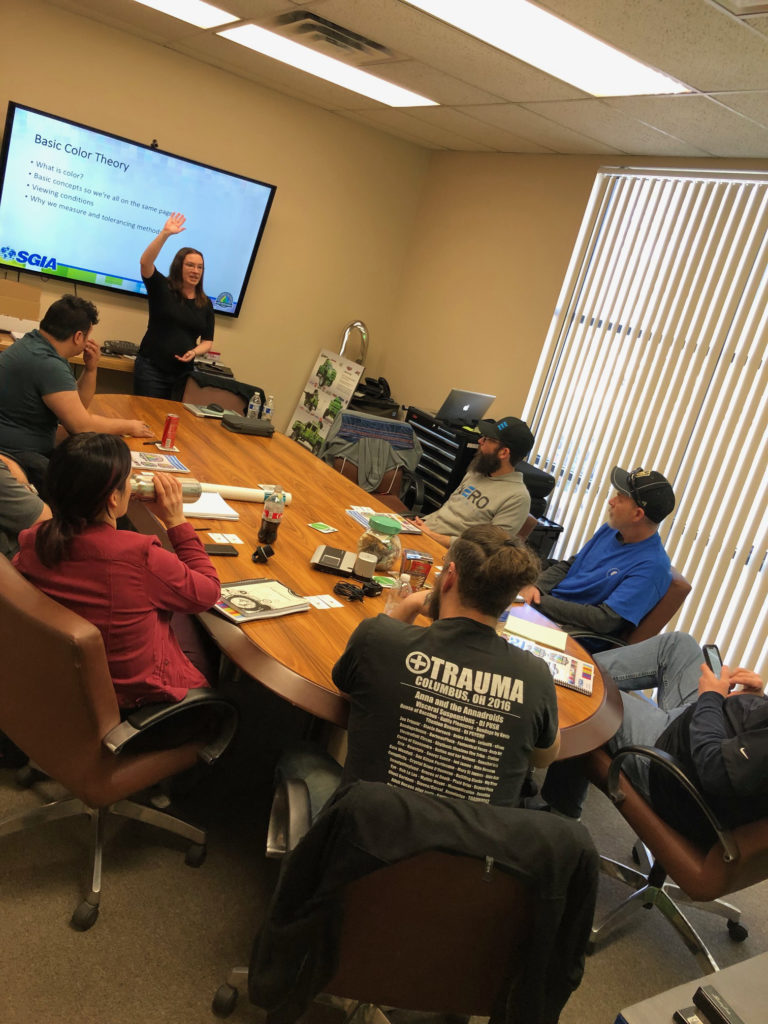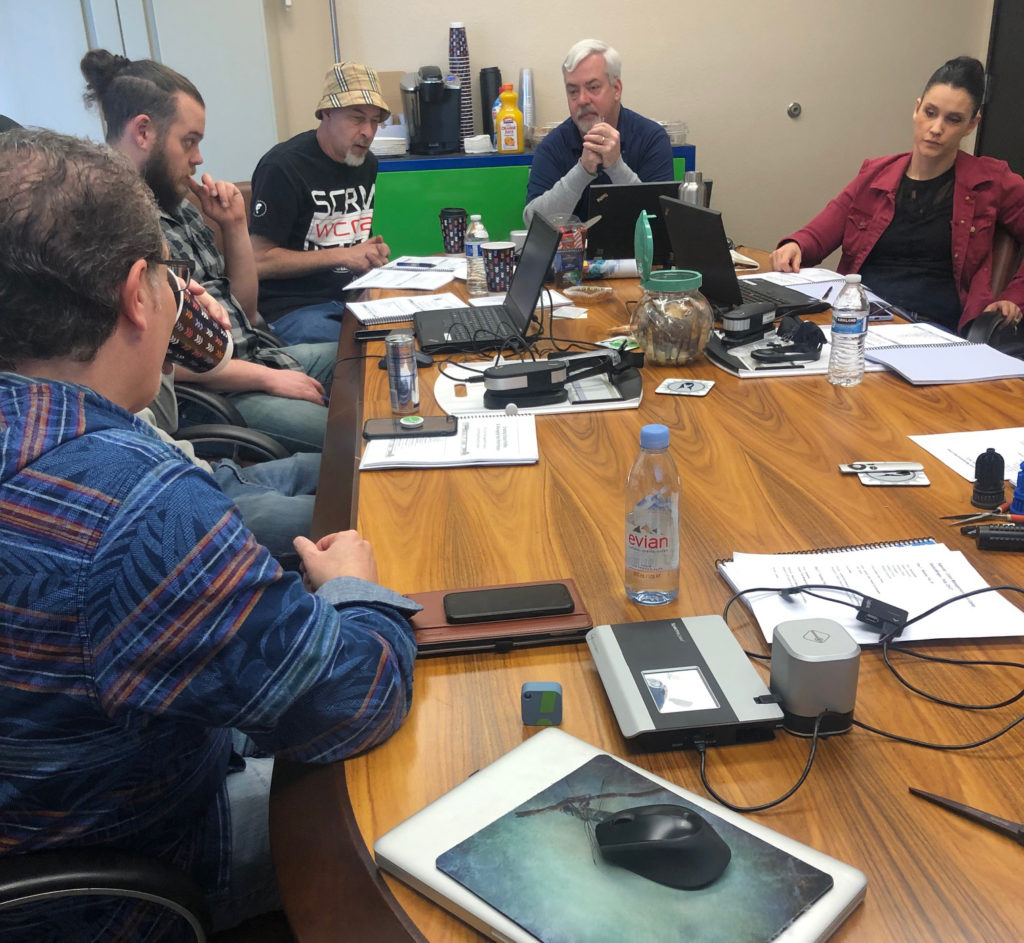 An important part of Color Management Boot Camp is the discussion we have as a group.
Improvising for Logistics and Technology
As instructors who work with many different RIPs and printers at many different locations, we are prepared for a few snafus. For instance, we usually set up the classroom computers a day before the boot camp begins; but Mother Nature intervened this time. Snowfall in Arizona and Nevada delayed our equipment delivery and we couldn't set up the computers until after Day 1 was finished. We lugged the computers back to the hotel and spent the evening installing software.
The second day of Color Management Boot Camp is focused primarily on making printer profiles and this boot camp was no exception. It's a mostly hands-on day for our attendees and we think it's important that everyone gets to go through the entire profile-making process from start to finish.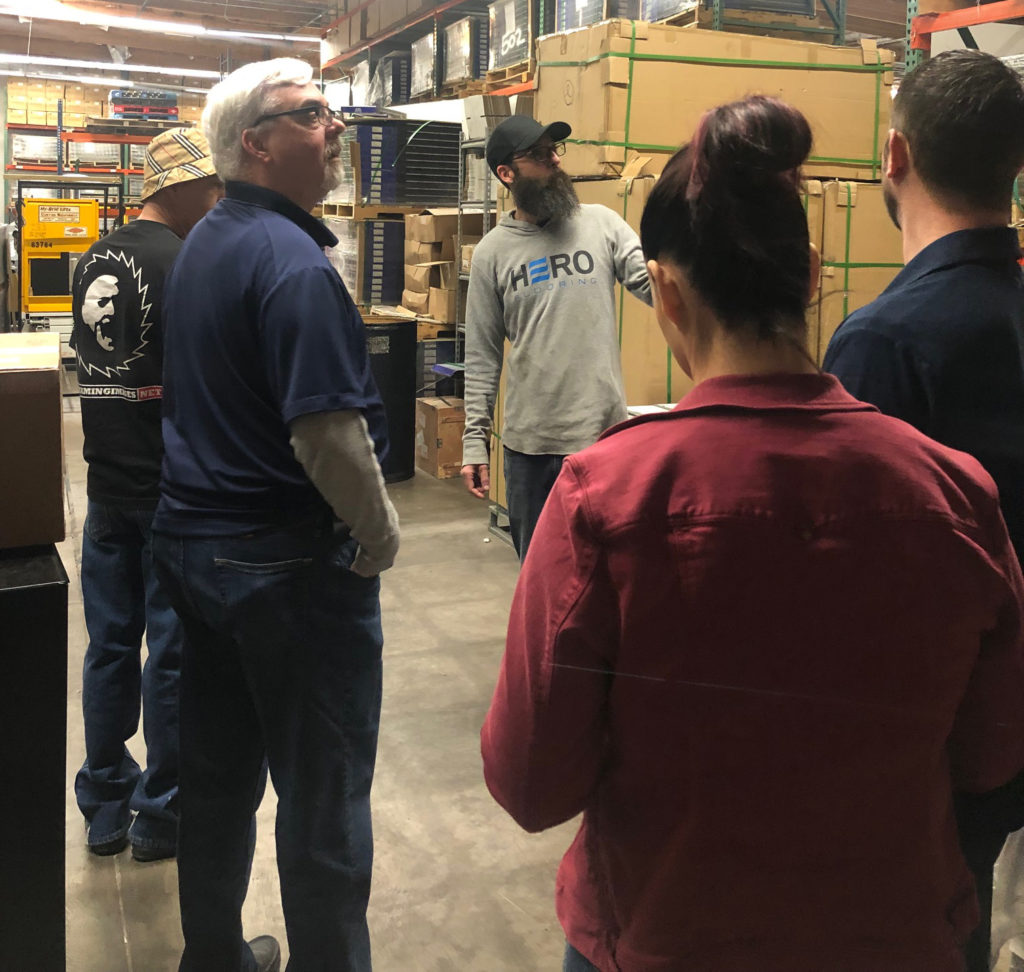 Day 2 started with a tour of the GeckoWraps facility. We always give our host the opportunity to meet the attendees and tell them about what they do.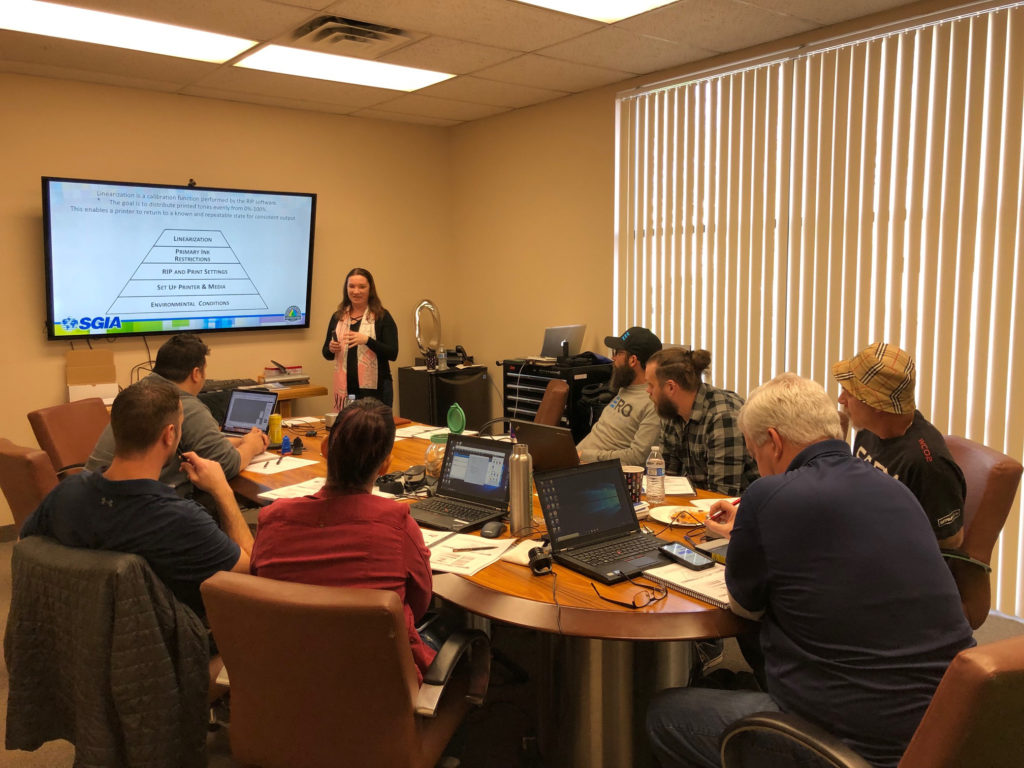 Before we can start the hands-on profiling, we have to introduce and explain the Color Management Pyramid. By following these steps, attendees learn how to create profiles that result in consistent, repeatable, predictable color.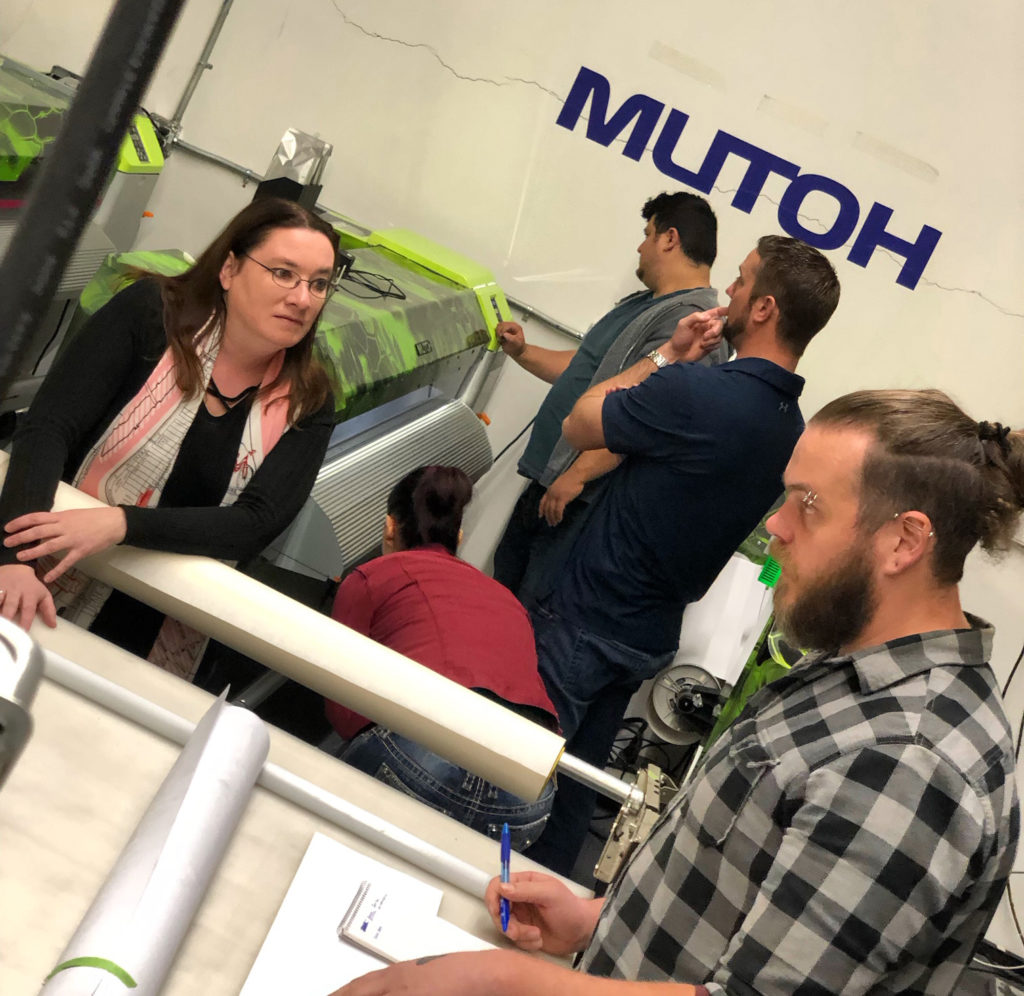 The first steps to creating a good color profile include checking your printing environment and the status of the printer itself. The first thing we did was a nozzle check.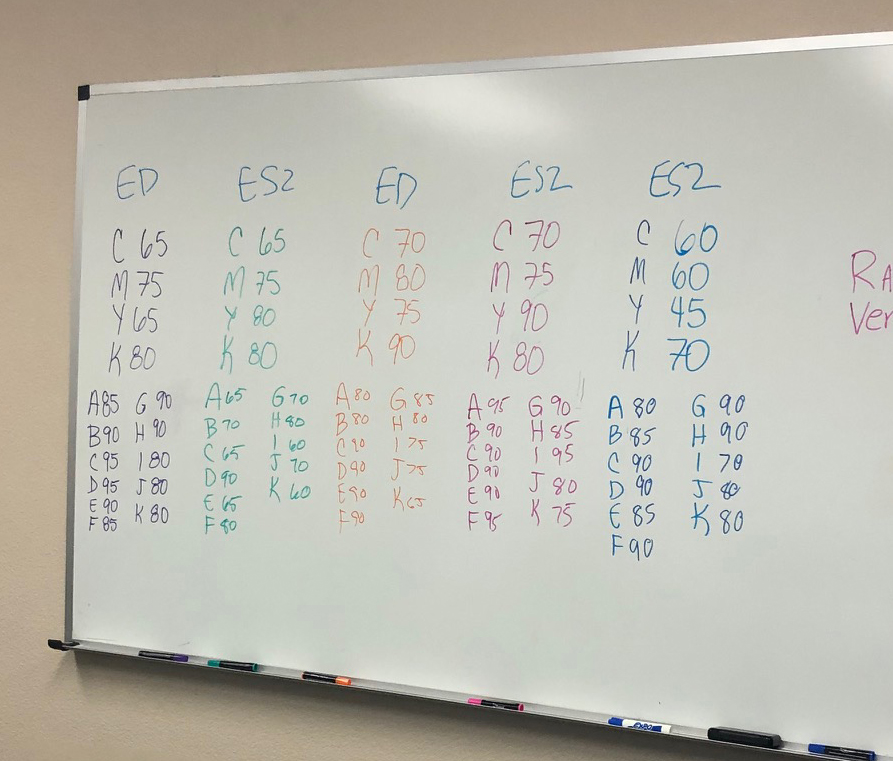 We made 5 different profiles that day. We wrote down everyone's primary and total ink restrictions so that we could compare. Setting these ink restrictions is important in the profiling process. More ink doesn't mean more color!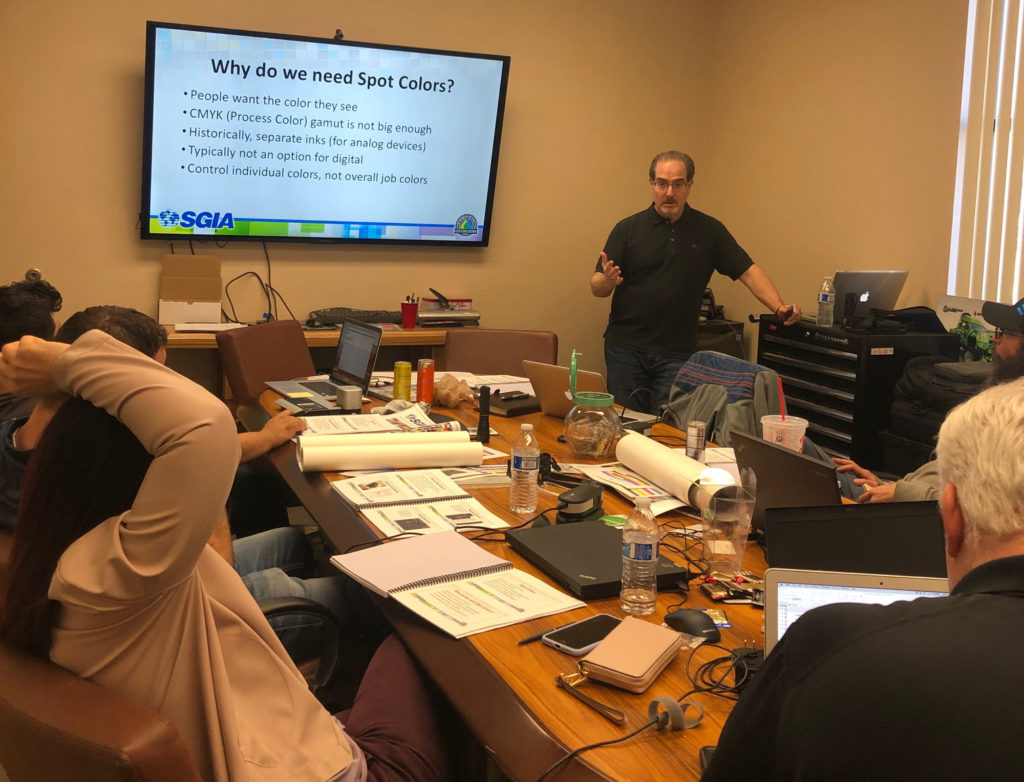 While this day was mostly lecture, we had time for some hands-on experience during the spot color presentation.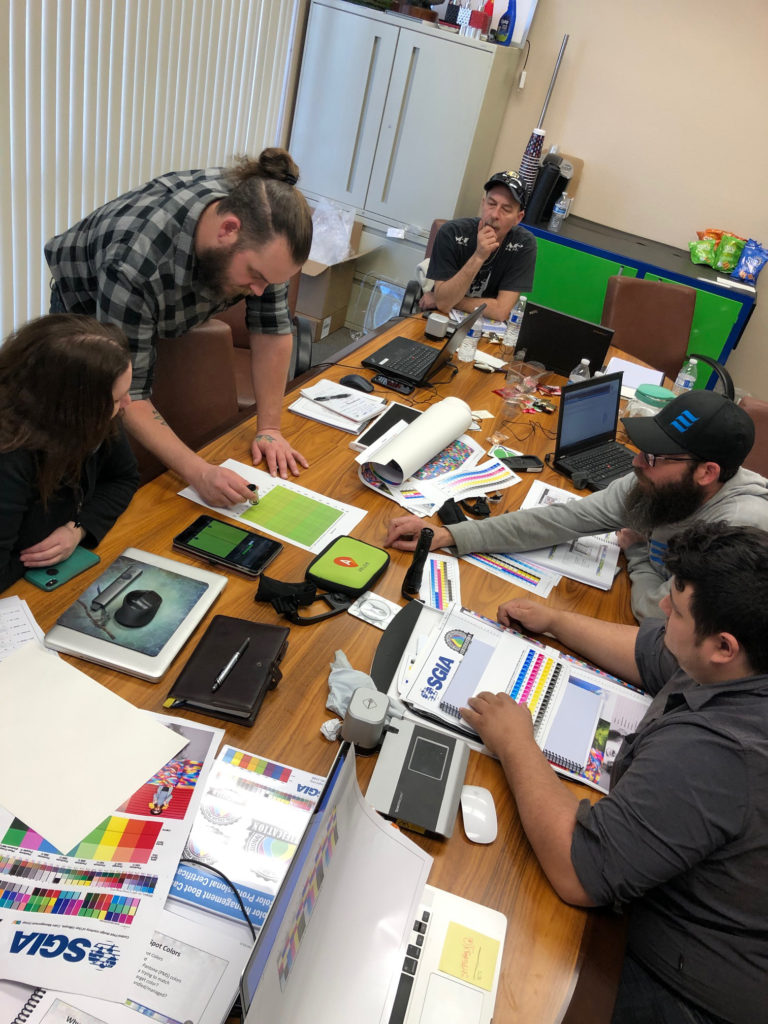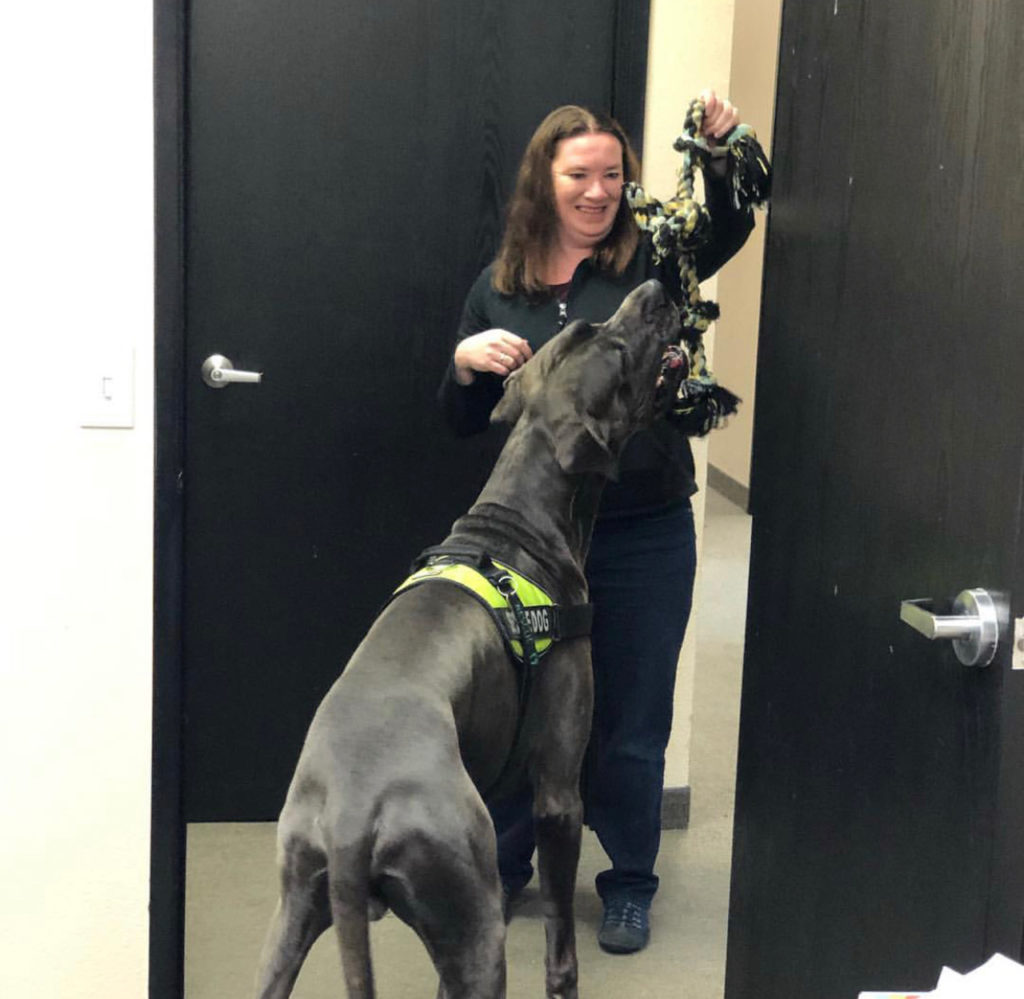 We can't do this without our hosts. We appreciate everything GeckoWraps did for us. A special thank you to Shane and his service dog Moby!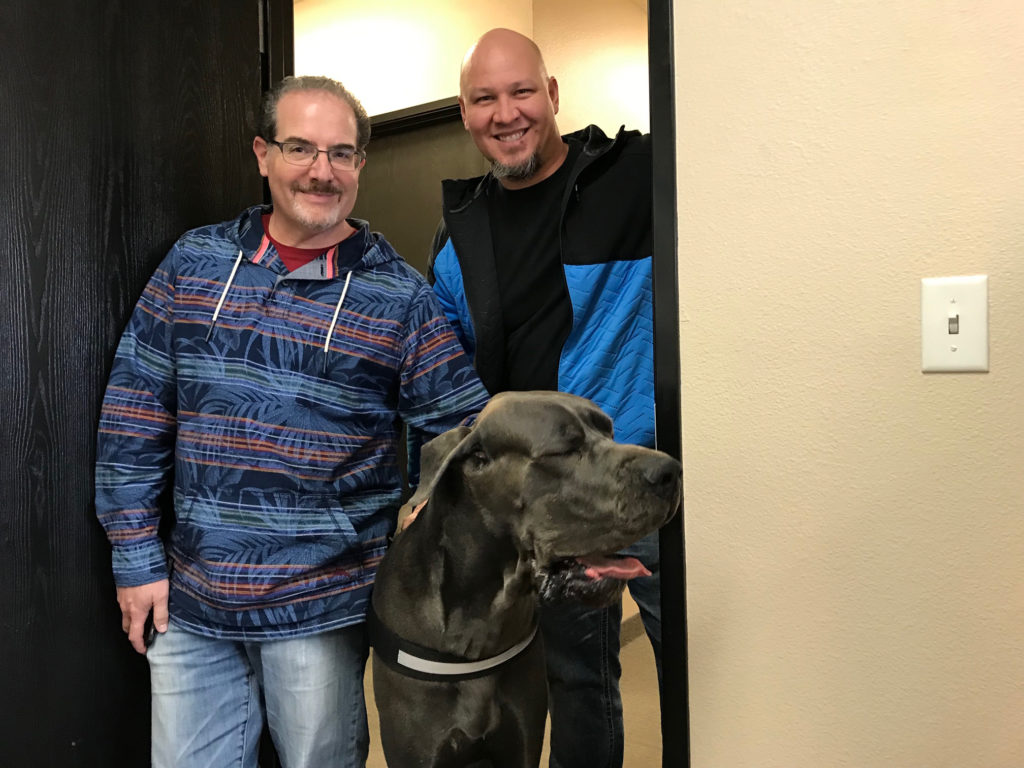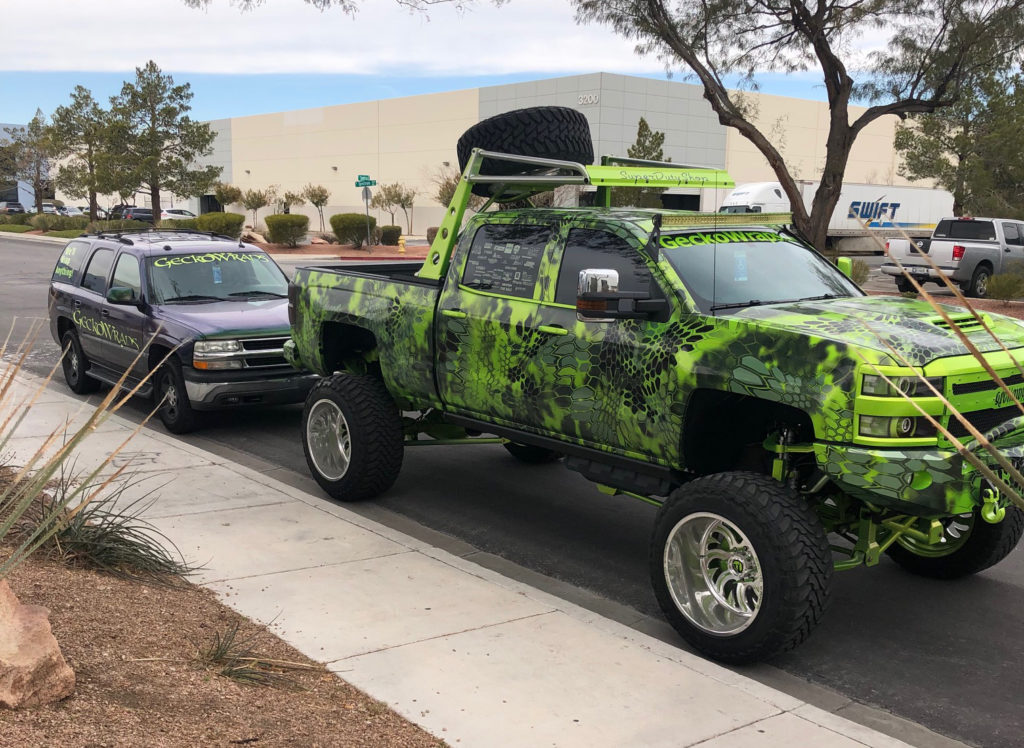 Want to Host a Color Management Boot Camp?
We are happy to discuss hosting options for an upcoming Color Management Boot Camp at your facility. Email shelby@colorcasters.com for more information.