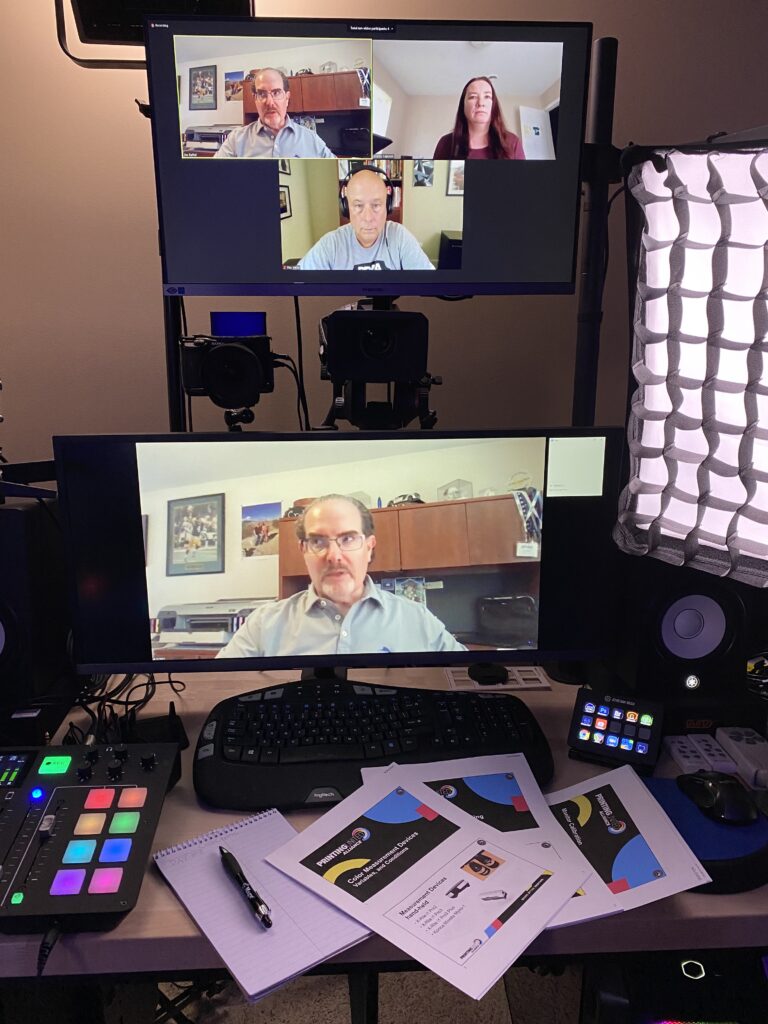 We are often asked, "Why should I attend a Printing United Alliance Color Management Boot Camp?" We have answered this question before in blog posts; but just the other day I found yet another great reason.
Potential Client Gets A New Printer
I was on the phone with a potential client whose main line of work is vehicle wraps. His company has a fairly new printer and they are not 100 percent satisfied with the color they are getting since they transitioned from their previous machine. Being familiar with both printers, I know the issue is not the machines since both are capable of producing large color gamuts.
The client expressed frustration at being able to maintain neutral grays after laminating the vinyl warp material. This is not an uncommon problem when using ICC profiles provided by the printer or vinyl manufacturers. Most provided profiles are created without laminating the vinyl. Lamination has a color cast and it's normally yellow. That yellow cast will often turn a neutral gray to green after lamination.
The Need To Learn
In my discussion with this potential client, I learned that he has some background in print and color so he clearly understands the problem. What he wasn't clear on is the solution. We discussed the process and benefits of making a custom profile.
As our discussion progressed, it was determined that in addition to having us on site to build a custom profile, he'd want to have the knowledge to do so himself in the future. As luck would have it, our final live online boot camp of 2020 is next week.
He understands the value of reviewing basic color theory. He wants to learn how to properly create color profiles and managing the entire environment so those profiles remain useful and valid over time.
There is a reason we end every color management boot camp with a session about color verification and process control. Without understanding the importance of monitoring both color quality and environmental conditions, there is little hope of a custom ICC profile remaining useful and valid for more than a few months' time.
If you'd like to learn more about basic color theory, color verification and process control, then our boot camp during the week of Nov. 16, 2020, is just what you need. Click here for more information or to register today!