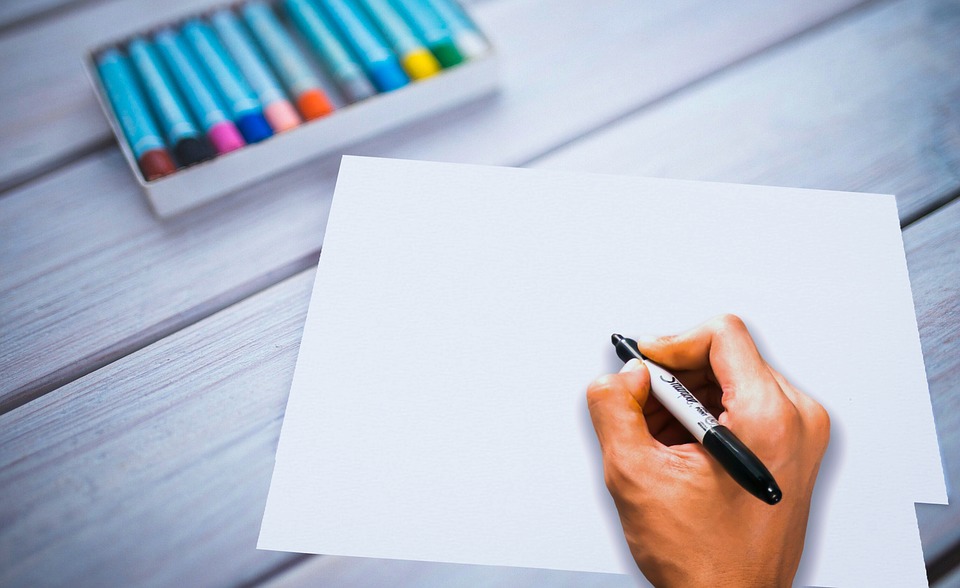 Note: This post is co-written by ColorCasters CEO Jim Raffel and CMO Shelby Sapusek.
An Open Letter to the Color, Graphic Design and Print Community:
This has nothing to do with color; yet everything to do with color. Let us explain.
The Early Days of Online Marketing With ColorMetrix
A little over a decade ago, business in our sister company, ColorMetrix, was not going too well. At the time, most of the economy was down in the dumps and it proceeded to get worse – far worse – before it got better.
So we found ourselves in a situation we had not been in for awhile. We had more time than money. We knew we needed to do more marketing, but our resources were limited.
A little before these bad times (around 2006), it was suggested that – as a company – we should start a blog. Not too long after that, it was suggested that we sign up for Twitter. (At this point, Jim was the sole marketer for ColorMetrix. Shelby didn't join the company until 2011.)
To great surprise, as the bad times rolled in over the next three or four years, the company's online presence started to get noticed.
People in the industry began to compliment the ColorMetrix online presence and asked how they could do the same. At the time, there wasn't really an answer. The company accounts were just Jim as an early adopter floundering around like a lot of other early adopters. But somehow, it worked.
We Met On Twitter And Created Some Companies
Then in 2009, we met on Twitter. After a couple of getting-to-know-you lunches, dinners and meetups, we realized our professional backgrounds were very similar. We've started a couple of businesses together; including our most recent one – ColorCasters. We've grown those businesses almost exclusively through online marketing; i.e. social media, email and ultimately our own websites.
For a long time, we stuck to our own advice of not selling too much over social and email channels. For us, the trick was to provide valuable content and occasionally sell.
In just a mere two years, ColorCasters has grown into something bigger and more successful than either of us could have imagined or hoped it would.
For the first time in a long time, we now have more money than time – not a lot more, mind you, but enough so that we have a very full plate with billable tasks such as training and consulting work.
While our social media channels remain fairly conversational with some selling mixed in, we've lost our way in two other key areas of our online presence: email and these blog posts.
And that is now our challenge. How do we market to an online audience that was used to us focusing on educational topics now that our message has changed?
The Challenge Of Marketing Since Our Message Has Changed
We understand that our audience has become confused and, in some ways, put off by our recent email marketing and irregular blog post writing. We didn't mean for that to happen. It's a problem that we recognize and one that we are now trying to solve.
We want our community to realize that our messaging changed because the focus of our company changed. While ColorMetrix still exists, we have decided that the online presence of ColorCasters must take priority right now.
ColorMetrix is a software company that has never really needed to sell in public. The paying work we do for that company is behind the scenes; often proprietary. We don't and can't talk about it much in our marketing. So we instead shared anecdotes and articles about color and talked up our presence at trade shows.
The newer ColorCasters is a training and consulting company. We hold more than a dozen public training workshops a year. Through that training, we secure consulting work. That's how the company works and that's why it's successful. Since most of the workshops are public ones, we have to market (sell) in public a lot more than we used to.
Our Marketing Commitment To Our Community
There was a time when Jim created a blog post every day for about a six-month period. There's no way we could return to that furious pace, but we do think more than one post every six months would be a worthy goal.
The why of this is important. Blogging frequently creates content that can be shared other places – like email campaigns – and it is a way we can freely give away knowledge and wisdom of this industry.
So we want to make a couple of promises to you as a members of our community.
We will publish blog posts more frequently and they won't all be about training opportunities. We will commit to writing more educational posts.
Our emails won't be just "sell, sell sell." While we still have to promote our training because it's a large part of our business, we pledge to include more of what our audience wants to see and read. We will share the aforementioned blog posts, more images and anecdotes from our day-to-day work, other color-related articles and relevant news from around the industry.
We want you to know that we heard you and understand you're looking for more from us. We have to work out a strategy to accomplish this, but we are committed to giving you more.
We'd love to hear your thoughts. Leave a comment or email shelby@colorcasters.com.
Sincerely,
Jim and Shelby