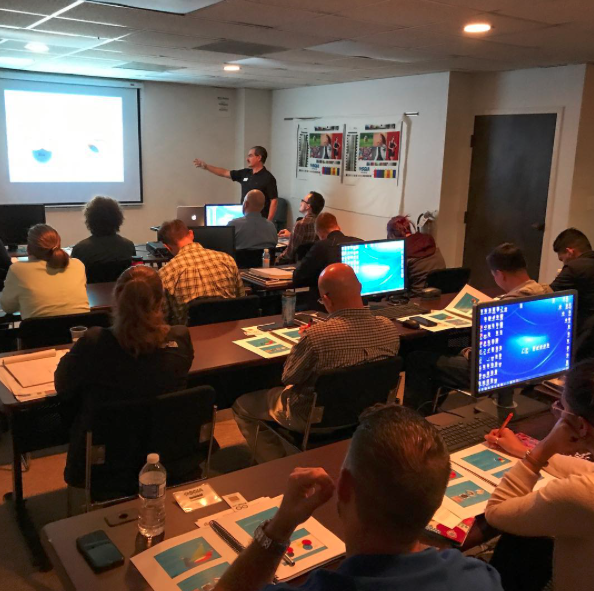 In July 2017, ColorCasters was formed by ColorMetrix Technologies' co-founder Jim Raffel. For 20+ years, ColorMetrix has been primarily a software and technology company. Changes in the industry have brought about a bigger need for consulting and training in color management. As a company, ColorCasters will fill this need while still relying on ColorMetrix as a technology partner.
To better explain ColorCasters and the two company's different roles, we offer this short interview with Jim Raffel, who is CEO of both companies.
A Conversation With CEO Jim Raffel
Q: Jim, first tell us a little about the new ColorCasters company.
A: It's a company focused on professional color management consulting including G7 Master Printer Certification. The other aspect of the company is providing training services to manufacturers and OEMs within the wide format inkjet markets. This includes partnering with SGIA to host regional Color Management Boot Camps preparing attendees for potential certification as digital color professionals by SGIA. Our first workshop will be held this fall at Mutoh's Phoenix facility.
Q: Why did you decide to branch out with another company?
A: Software and technology is a very different business model than consulting and training. It's important to note that ColorMetrix is not going away or changing in any way. In fact, we just launched a new company website two months ago. I will continue to devote a significant amount of time on the management and sales side of that company. But I could not ignore the business opportunity and growth potential of color management consulting and training.
Q: What is your primary objective for ColorCasters?
A: In 30+ years in the printing and color industries, I've amassed knowledge that could be of use to others. This business venture is a way to formalize that knowledge sharing by helping others make their own ventures be more successful. Many folks don't realize that proper color management can result in significant savings of ink for example. Showing people how to achieve these cost savings and others will be one of our primary goals.
Q: Lastly, what's the best way to communicate with your companies now?
A: Email is always the best way. If you want to reach out to me personally, my new email address for ColorCasters is jim@colorcasters.com. I will still be regularly monitoring and using my ColorMetrix account as usual. Since ColorCasters is a team, to reach the organization I suggest communicating with Shelby Sapusek at shelby@colorcasters.com because she will be managing both companies' schedules and social media accounts.