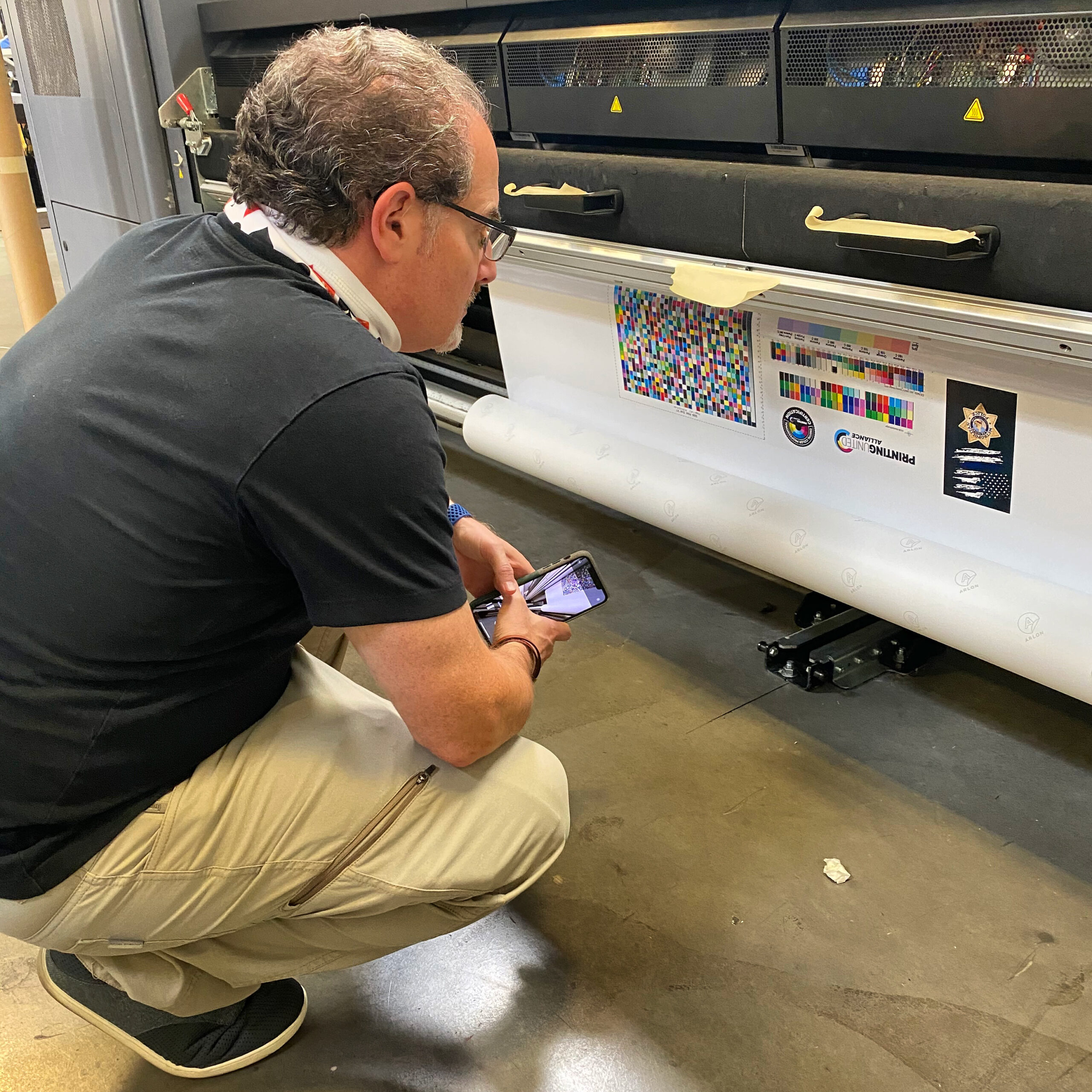 I believe we can all agree that 2020 was a challenging year. We are all hoping that 2021 isn't quite as disruptive and chaotic. With that thought in mind, it's always good to do some planning as we begin the new year. To help you with that planning as it relates to color management, we've put together a list of four questions you can ask yourself to see if bringing in a consultant makes sense for your operation this year.
1. Did you buy any new printing equipment?
I know it sounds counter-intuitive to some; but many of our clients invested in new digital printing equipment in 2020. I believe there were two primary reasons for this. First, transitioning a printing business to one that supports customers during the Covid-19 pandemic requires a different mix of printing technology than many had at the beginning of 2020. Also, those who were financially well-positioned early in the pandemic were able to get some good deals on equipment they might have been planning to replace a year or two down the road.
Regardless of the reason, it's likely this new equipment will need new profiles to get color inline with the rest of your shop's equipment. In fact, we wrapped up the year's consulting at a shop that has predominantly been a silkscreen shop and is now adding several Direct-To-Garment (DTG) devices to handle the shorter runs that are more common right now. The trick with this client was to match their existing pallet of 60 or 70 colors normally achieved with an ink mixed by their ink supplier. We helped them with this by reviewing how a named spot color can be created and matched in a digital workflow.
So if you have added new equipment and are having trouble achieving the color you are expecting, it's probably time to call in a color management consultant either virtually or onsite (whichever is more feasible for your business today).
2. Did you upgrade your RIP software?
There are two types of Raster Image Processing (RIP) software upgrades that could cause you to need the services of a color management professional. First, if you are upgrading a relatively old version of your RIP software to the current version, sometimes your old profiles are not properly supported. In other cases, the profiles are supported but produce vastly different color results. Sometimes we can help you by knowing the proper way to move and install the profiles from the older version of the software to the current version. Other times, we'll be able to assist you by making new profiles that are compatible with your new software version.
The other type of upgrade is moving from one RIP platform or manufacturer to a new one. We worked with a client over the summer who had a new printer and a new version of their RIP software. The combination proved to be more than they wanted to tackle themselves. They brought us in and we were able to get the new RIP producing color comparable to what they were getting from their old RIP and printer combinations. It was a little easier than it sounds because we had also set up their old systems using a gray balance methodology to create the profiles. Following this methodology, we got them where they needed to be in a single day.
3. Have you been printing on substrates that are new to your shop?
Over the course of the year, we've helped some clients who began producing work on new substrates. For instance, some of those clients already did dye sublimation, but had never done it on fabric. When you change substrates, it takes time to understand the desired outcome. Then you have to take the time to build the right profile for the application.
For example, a client who already did dye sublimation to hard surfaces had to learn how to work with a tacky transfer paper better suited for textile applications such as ear masks and face/neck gaiters. These dye sublimation transfer papers behave differently than non-tacky papers, which are better suited for hard surface applications.
4. Has some of your printing equipment sat idle for many months?
It's possible you have equipment that has not been used in many months because the work you used it for has been on hold. In these cases, it's going to take some time to get the equipment cleaned up and printing correctly again. Hopefully, the equipment was put into hibernation correctly; but if not some maintenance might be required. In one case, not only did a client change ink vendors but also had to replace print heads as part of that process.
Then they had us in to build new profile with the goal of being able to hit a few brand colors critical to their operations. We were able to do that to an acceptable level within a day. They were also happy because we created a gray-balanced profile that made their four-color process work far better than they were used to with that piece of equipment.
There could be more questions.
The four questions above are not an exhaustive list; but they are intended to get you thinking about actions you may have taken in 2020 that require you to take a look at your color management strategy for 2021. If you'd like to discuss any of these questions or others, please reach out to Shelby or Jim for some one-on-one assistance determining how we would be able to work together to improve the achievement of your color management expectations.