Description

Watch this short video to get on the path to more consistent color.
Built On Two Decades of Color Verification Success
"… We started using ProofPass about 5 years ago. It was the missing link we needed to be able to PROVE that our proofs were not changing … We trust ProofPass and use it on every proof we make." —Willy Burnell, PrePress Supervisor, Concord Litho
Printer Calibration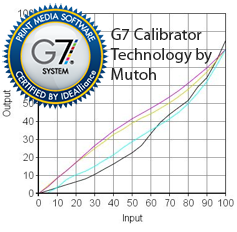 1. Easily build repeatable baseline printer calibrations with the Mutoh G7 Calibrator driven by a wizard-based interface coupled with a spectrophotometer.
Color Verification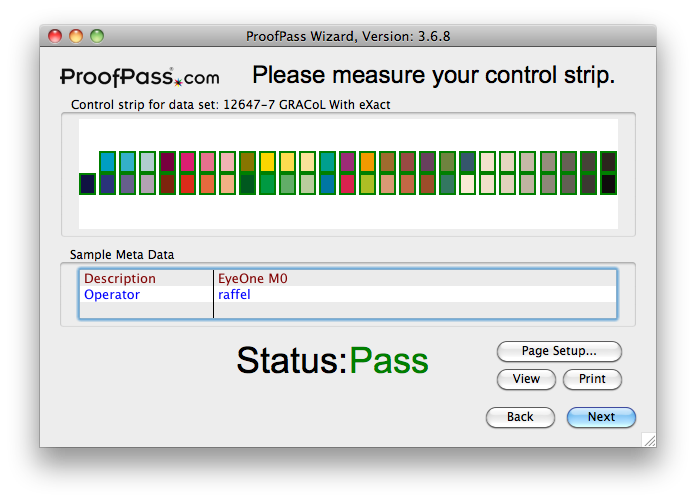 2. Confirm daily conformance with an industry guideline or internally developed color standard and, when necessary, automatically generate an updated printer calibration.
Process Control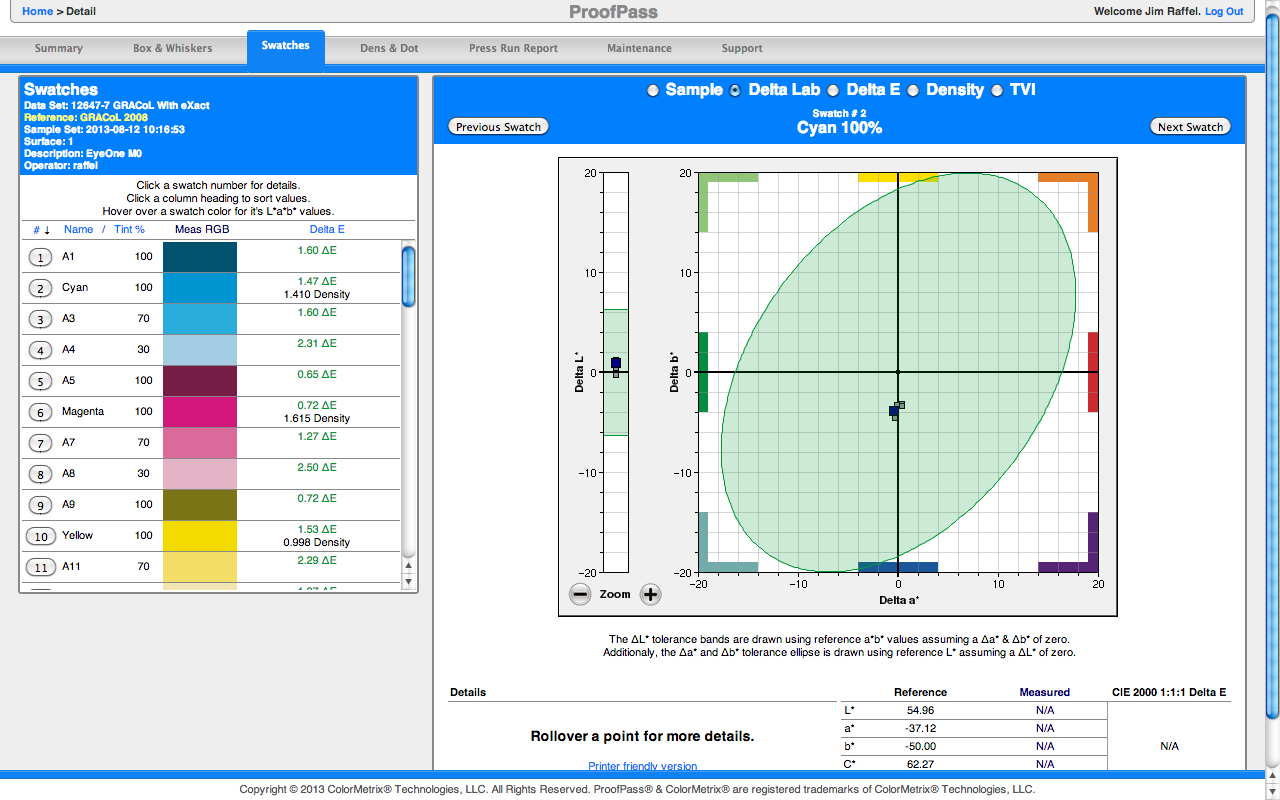 3. Use the web-based diagnostics to track and find device or workflow problems before they become significant.