Description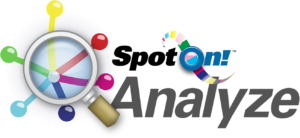 USING ANALYZE
Simply eyeballing color doesn't cut it anymore. In fact, it's a recipe for disaster: lost time, lost customers, and lost profits. Pros know you can't manage what you don't measure. They collect data and use it to maximize color control.
G7® experts and in-house color gurus use Analyze to map device behavior, aid G7 calibration, and outperform the competition every day.
1. Print and measure a simple control strip


2 Evaluate detailed performance data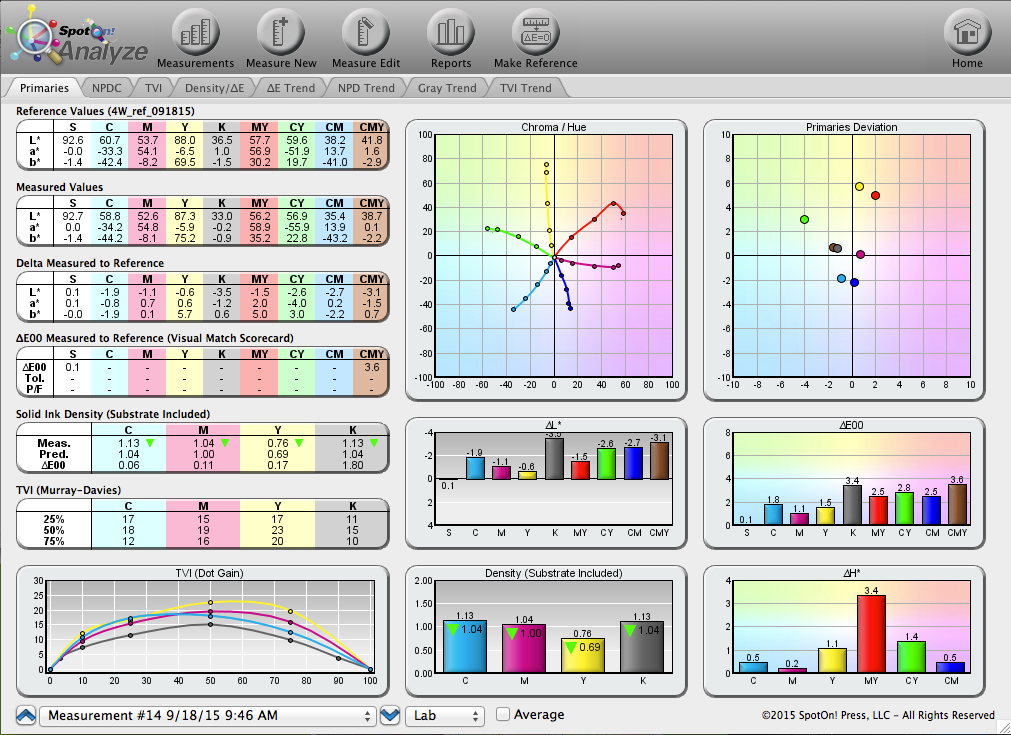 3 Take action to keep color under control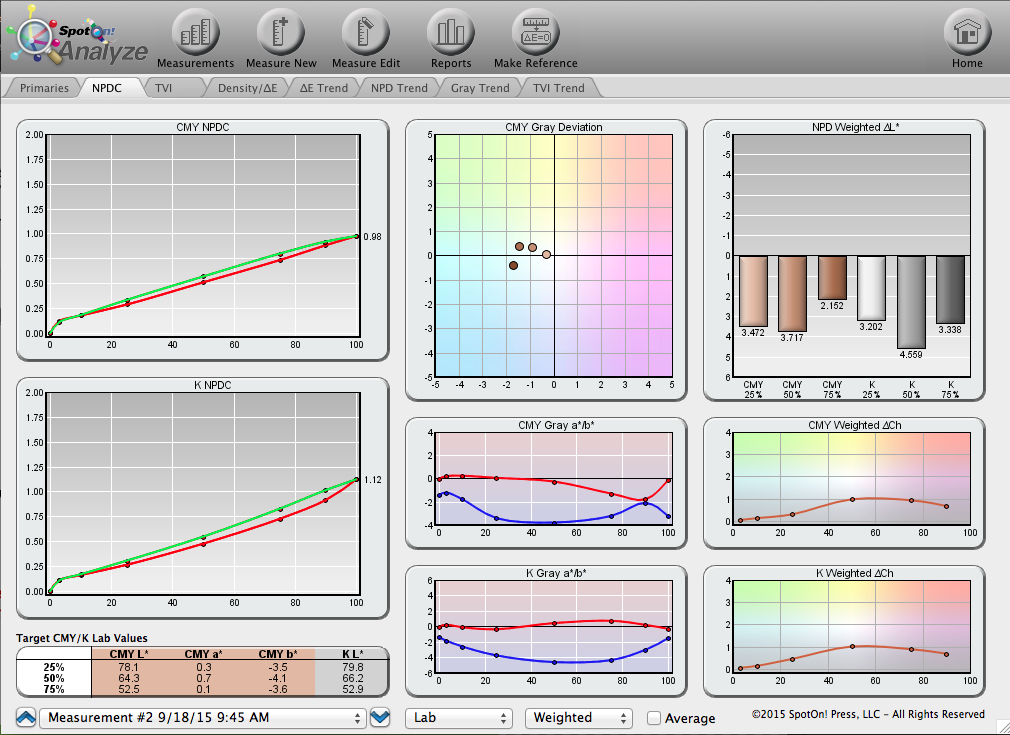 4 Track and trend data, eliminate surprises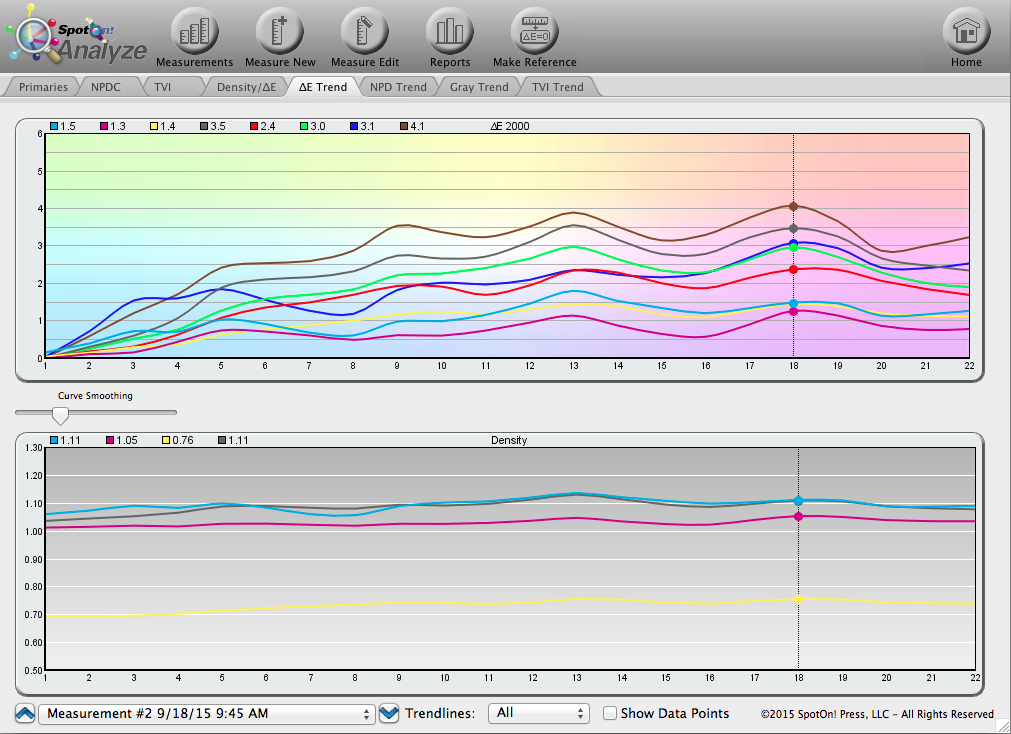 FEATURES
Analyze is an easy-to-use software tool with a powerful visual dashboard for tracking on-going device performance. It gives you the control to match GRACoL®, SWOP®, and custom specs every day.
Dashboard for Easy Data Interpretation: All of the details you need are displayed with easy-to-understand graphs and charts on the dashboard.
Density Prediction: With a single measurement, predict CMYK densities that deliver the lowest ∆E.
Import Measurements from Other Instruments: Data from a variety of instruments can be imported using a CGATS formatted text file.
Standard and Custom Tolerances, References, and Control Strips: Use industry standards or create custom metrics and control strips to fit your workflow.
G7 Metrics: Reduce G7 qualification time and waste by using Analyze to guide color adjustments.
Measurement, Trend, and G7 Qualification Reports: Create and share reports for device performance and G7 compliance.
Client/Server Architecture: Share data, track devices, and maximize efficiency no matter where you are.