Description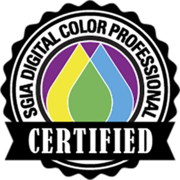 If you're in the print industry, this certification class is something you don't want to miss.


— Shane Lloyd, owner of GeckoWraps

Your lead instructor for this workshop will be Jim Raffel, an industry veteran with more than 30 years of color experience.
In addition to being certified by SGIA as an instructor for the Digital Color Professional program, Jim is certified by Idealliance as a G7 Expert and Color Management Professional. He is also certified by RIP manufacturers such as EFI and Onyx.
So when it comes to inkjet color management, Jim has taken the time to learn what he teaches. Most importantly, when he's not leading ColorCasters' training workshops, he's on the road doing color management consulting work with clients.
Jim brings more than book knowledge to this hands-on workshop. He brings real-world stories to explain why the best practices are what they are.
He is often joined by Shelby Sapusek, a certified instructor for the SGIA Digital Color Professional program. She has more than two decades of design-side color management expertise. Shelby is also certified by RIP manufacturers and has helped organize and/or lead most of the ColorCasters events.
Color Management Essentials Bundle
All attendees will be given a free 6-month subscription to the must-have color management software, ProofPass Pro, and a certified refurbished MeasureColor Mobile to make quick color measurements. In addition to this, everyone at this boot camp will have the opportunity to become a SGIA Certified Color Professional themselves for no additional charge!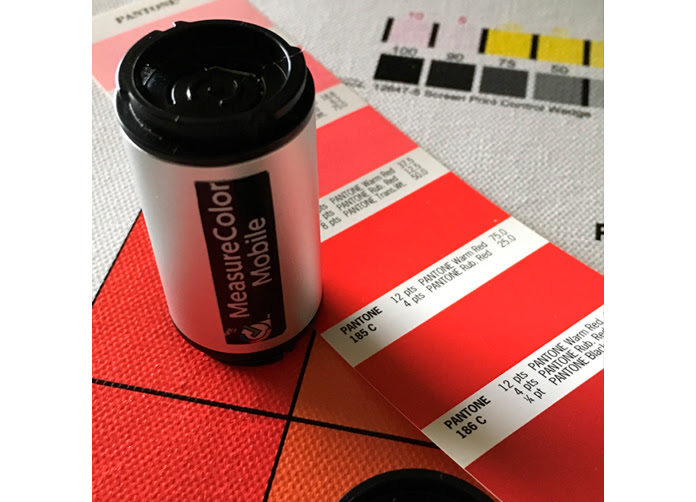 MeasureColor Mobile
FREE! A $99.99 Value
(Includes refurbished, certified instrument with smartphone app)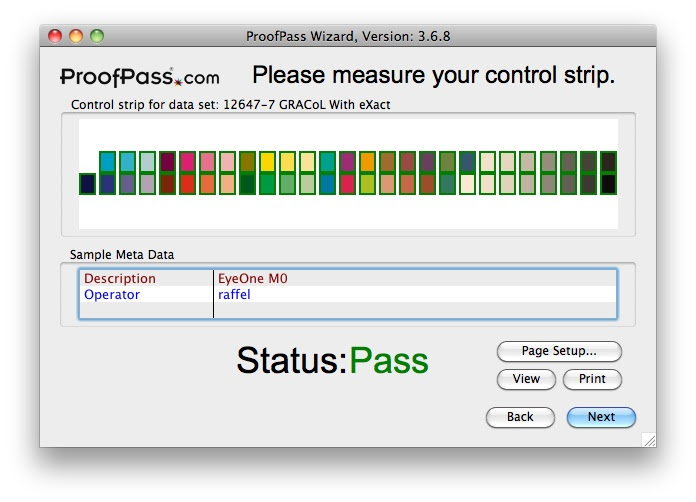 ProofPass Pro
FREE! A $499 Value
(Includes a 6-month subscription with Mac or PC application)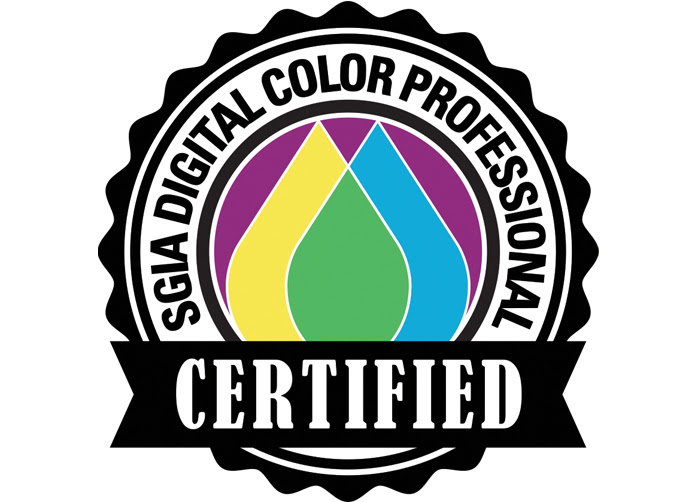 SGIA Digital Color Professional Test
FREE! A $75 Value
(2 attempts to pass the certification test)
Recommended Accommodations
OKI Data has given us three hotel recommendations in their immediate area.
Springhill Suites by Marriott
Address: 200 La Terraza Boulevard | Escondido, CA 92025
Phone: 442-286-8100
Holiday Inn Express & Suites
Address: 1250 West Valley Parkway | Escondido, CA 92029
Phone: 760-741-7117
Fairfield by Marriott
Address: 227 W San Marcos Blvd | San Marcos, CA 92069
Phone: 760-891-0111

Disclaimer
This workshop takes place in OKI Data Americas' training and demo facility located in Escondido, California. The focused, small-class setting allows you to master color management. Learn from the industry's top instructors and walk away with confidence and skill. Register now — space is limited. All workshops are taught in English.
* Minimum class size requirements have been met for this workshop so you can make your travel plans with confidence.